Fall Festival Volunteers
October 25th, 2017
Looking for family-friendly activities this fall? All are invited to join us at FBC Starkville for free games, candy prizes, inflatables, and fun! So bring your family in costume (please nothing scary), and don't forget some cash for hot dogs, chips, and drinks. Want to get involved? Sign up to help as an individual or as a community group by completing this form.
Parent's Night Out - The Harbor
October 27th, 2017
The Harbor of FBC invites parents of children with special needs to Parents' Night Out. This is a time for you to enjoy a hassle-free, cost-free night out on us! We will have child care for special needs children as well as siblings of any special needs children who are 12 or under. We understand how important (and how difficult) it is to enjoy a moment away when you are caring for a special needs child and want to serve our you in this way!
A few things to note: - We ask that parents pack a brown bag dinner for all children. - Snacks will be provided. Please make sure to list any dietary needs. - We will divide the children who come into age appropriate and ability appropriate groups to make sure they receive the care and attention they need. - We will have trained volunteers to care for your children as well as several adults who work with the special needs population vocationally.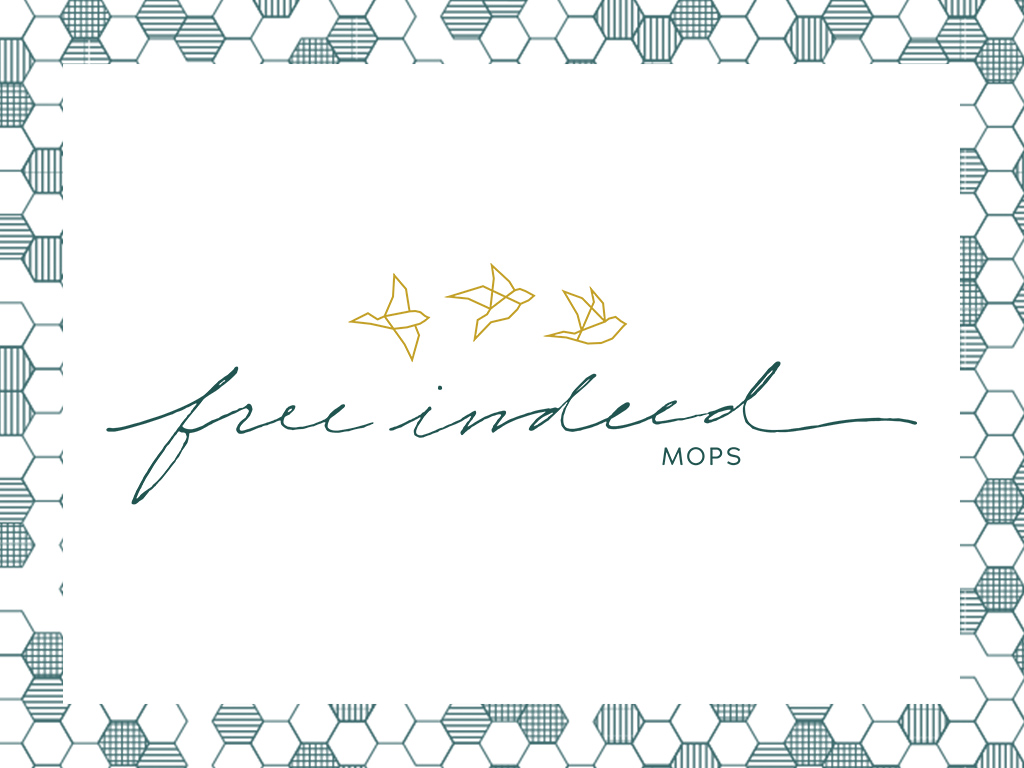 MOPS
November 3rd - May 4th, 2018
$0 - $31.90
MOPS: Mother's of Preschoolers Changing the world is as simple as one Mom at a time influencing her own young child. MOPS (Mothers of Preschoolers) exists to give moms who have a preschool child a place to connect with other moms, to gain support in their roles, to learn some valuable "Mom-skills," and to strengthen their faith.
Starting Point for Adults & Youth
November 19th, 2017
Whether you have recently become a member of FBC, are interested in joining, or would just like to know more about who we are as a church, then Starting Point is for you. Pastor Chip will share a few key things about the church; who God is and what it means to follow Him; what we believe as a church; and what we expect from you as a church member as we Gather, Grow, Give, Go. At the conclusion, there will be an opportunity to become a member of the church. Our next quarterly Starting Point class is scheduled for Sunday, November 19 at 5:30 pm in Children's Building Room 215.
University Ski Trip
December 8th - December 13th, 2017
$0 - $650
Where: Crested Butte, Colorado Three Season Condos
Why: Skiing & Snowboarding
When: December 8-13, 2017 Depart Starkville at noon on Friday, December 8. We will ski/board December 10-12. Depart Crested Butte at 5:00pm on Tuesday, December 12. Arrive Starkville on afternoon of Wednesday, December 13.
What is included: Charter bus transportation (ACR Coach), lodging, 3-day lift tickets, ski equipment rentals, a helmet.
What is NOT included: All meals, ski/snowboard lessons, rental equipment upgrades (ex: basic snowboard rental is additional $10/day)
Cost: $650
Payment Schedule: September 28 $200 October 30 $200 November 27 $250
Contact Nathan Taylor for additional details. ntaylor@fbcstarkville.com
Disciple Now
January 12th - January 14th, 2018
$30 - $40
Nik Ripken Weekend
January 26th - January 28th, 2018
$20
Warehouse OC
Friday night: 6-9 pm, dinner provided, childcare provided
Saturday AM: 9-noon, lunch provided (?)
Saturday PM: 1-5
Sunday: 8:30, 11 am, 4 pm, 5:30 pm
Belize // Youth Spring Break Mission Trip
March 9th - March 16th, 2018
$1,375
Our 9th-12th graders will spend Spring Break serving in Belize. We'll leave Starkville on the night of Friday, March 9 and return on Friday, March 16. The total cost of the trip is $1375 which covers everything except for 3 meals while traveling, and souvenirs.
Interesting meetings will be held on Sunday, October 29 at 6:45 p.m. and Sunday, November 1 at 7:00 p.m. Both meetings will be held in the Warehouse Outreach Center. Attend the meeting that best fits your schedule.
While we are in Belize we'll be hosted by Praying Pelicans. They will provide meals, water, transportation, housing, and our ministry opportunities. We've partnered with Praying Pelicans the past two years on our trips to Puerto Rico.
Victoria BC Spring Break Mission Trip
March 10th - March 16th, 2018
$500 - $1,000
Interest Meeting: Sunday, October 29 // 7 pm // Warehouse OC Gym
Dates: March 10-16, 2018
Deadline to sign up: December 1, 2017
FBC will be conducting basketball camps with Canvas Church to reach out to Victoria and the surrounding communities. All ages and abilities are needed. This is a perfect trip for families, singles, students, and retirees.
Student Cost: $1000 // This includes air and ground transportation, lodging, and most meals in Victoria. Transportation will be secured by Nathan Taylor. Payments: $200 due by December 1. $400 due on January 8, 2018. $400 due on February 1, 2018.
Family/Non-student Cost per Person: $500 // This includes lodging and most meals in Victoria, and you are securing airfare and ground transportation. Payments: $200 due by December 1. $300 due February 1, 2018.
Note about airfare and transportation to Victoria for non-students: Some people fly into Seattle or Vancouver and drive to Victoria. You will be advised about transportation requirements after the team is finalized.
Lodging is booked at the Westin Bear Mountain through the hotel's group travel office.
Contact Nathan Taylor with any questions: ntaylor@fbcstarkville.com or 662.617.1331